Posted on: 08/29/2019
Steve Jobs started his career on the floor of an empty apartment. Roald Dahl was writing in the garden shed, and Einstein's desk was so full of paper and stuff that is a miracle his theory of relativity has made its way through them. If all those people were working in tiny cabins, surrounded by twenty associates maybe his creations weren't being the same. Sometimes there isn't any atmosphere that can bring you more concentration and calmness than that in your home. And even though all three geniuses did not work in the best conditions in terms of furniture, its sure that the furnishing can be a benefit for your productivity and also for you physical and mental health. We select 5 advises about how to adjust your home not only for relax but also for optimal comfort working place. And there it is:
1.      Desk > bed
 We understand that impulse to not get up in the morning and just to pull your laptop from the nightstand onto your knees, but this kind of strategy is non-effective in the long term. Try to differentiate between the place where you rest and where you work, because in the other way both work and rest wouldn't be productive. Working in bed has a negative reflection on the mental and physical health because the right position of your back is impossible with a computer on your knees.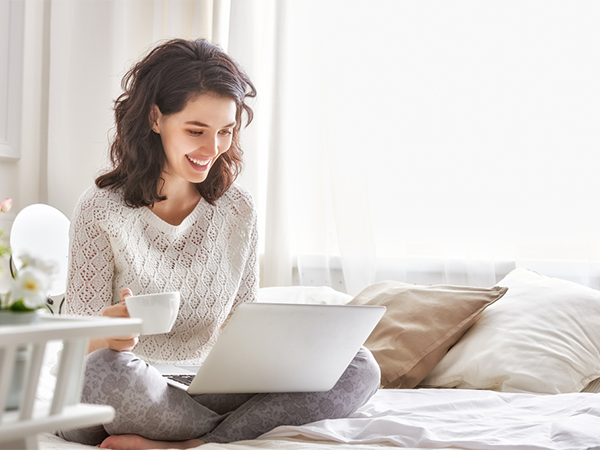 2.      Use natural light
 It is proved that the sunlight reduces the reproduction of cortisol (the stress hormone) and make us feel calmness and with more energy. It is in the human's nature to be more productive during the day, so take advantage of it in the best way. Put your desk near a window and always work in the same time range. It is not chance that the standard workday is between 9 am and 5 pm, even you have free choice when to work at home is more possible to be tired in the dark hours.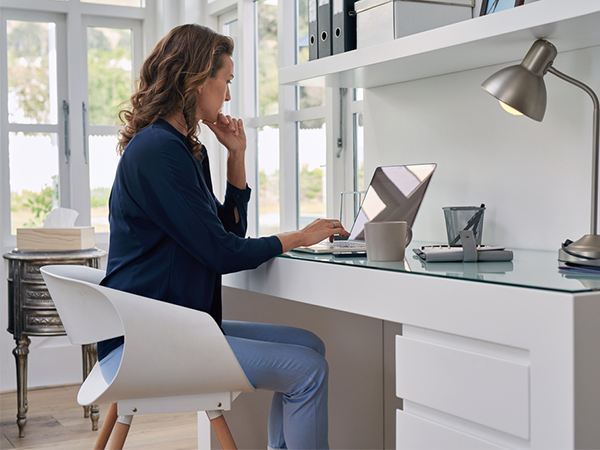 3.      A good chair is more expensive than the desk
 No matter how important is your work, there isn't something more valuable than health and it needs to be supported with the correct attitude. Office work often insists on bad habits like stay a long time in one place and look intently at the screen. So, if we want to avoid the numerous possible stand distortions, back stiffs and plexus and short-sightedness, the most important step in the furnishing of home-office is to invest in a comfortable chair. Don't be scared of the prices and buy that one you feel most comfortable.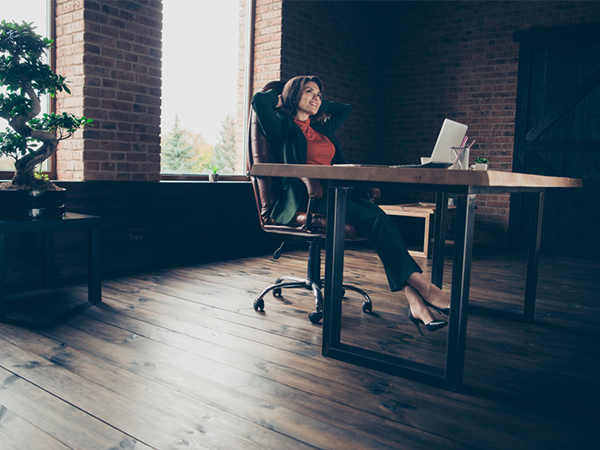 4.      Green, green, green
 In the middle of the '80s, a group of Swiss scientist finds that the harmful radiation of the computer screen is significantly lower if we put a cactus near the monitor. Even nowadays computers are more sparingly than those of 30 years ago, the time we spend is longer and this reflects on our health and respectively on our performance at work. If you feel that your eyes turn red, tired and less power, at first you need to take a rest. Then invest in cactus. In addition to neutralizing some of the harmful radiation, the cactus releases oxygen and absorbs moisture. And its cultivation is very easy.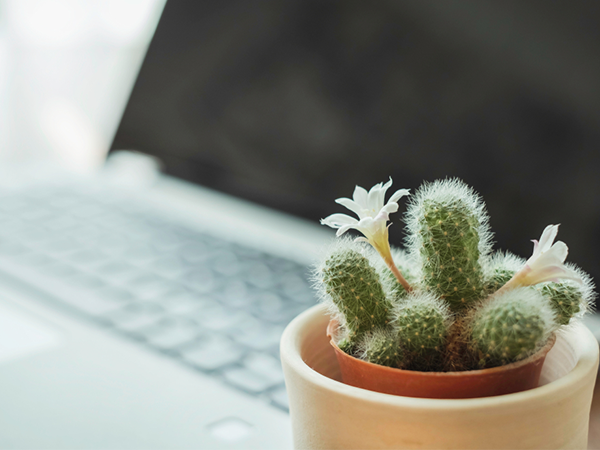 5.      Set free more space
Wise people said "clear house – clear mind". Your personal photos and accessories will give you peace and a good mood, but also they should not disturb you. Except you are Einstein, try to have enough free place to not distract from your work. For this step, the wireless mouse and clipboard can be very useful, fewer cables to disentangle and fewer distractions from the real work.