Posted on: 08/29/2019
How to turn a terrace into a garden: 5 tips for freshening up your balcony
The summer repair season almost went. It's time for the finishing touches to give your home the fresh and cozy look you dream of, and in this sense, the terrace plays one of the main roles. What is more enjoyable than having your morning coffee or an evening glass of wine outdoors in a pleasant setting and at your own home? Clean up your balcony from all the stuff you don't need because we selected five of the trendiest solutions in exterior design. See how to turn your balcony into a beautiful garden:
1.      Stable flooring
You need to start from somewhere and in our case, the floor is the base on which we need to build. If you are planning to take care of flowers on your terrace, you definitely will need a durable and easy-cleaning floor. For this reason, we don't recommend you wood or laminate or artificial grass, though we agree that for a while, both would look beautiful. When watering the flowers, the floor inevitably will get wet and as we know the laminate will blow up. Artificial grass is also not a good option unless you plan to clean it with a vacuum cleaner every day.
But the terracotta doesn't need any special cleaning like the grass or the decking. It's your decision it will be a mosaic with Arabic elements or something more natural like wood or stone. The tiles are beautiful and practical, and in special cases allow you to lay a dense rug for outdoor use.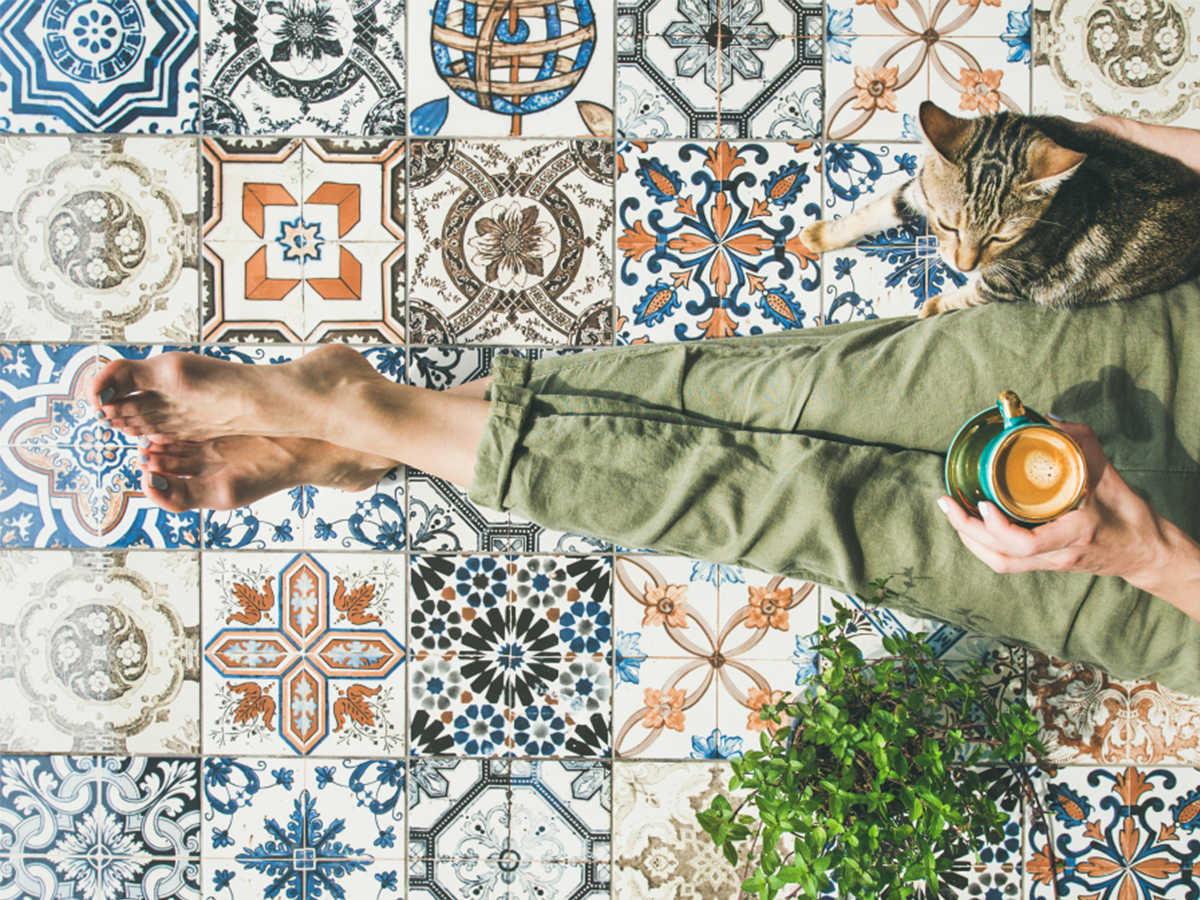 2.      Furniture
If you are reading this article, probably you don't have the intention to use your terrace only for laundry. Nevertheless, of its size, you will need comfortable furniture to relax. Upholstered furniture is not the right solution. When it's under the external influence like sun, wind, and rain (especially when the balcony isn't glazed) the textile becomes faded and thin. It is preferable to use solid furniture made from wood or metal. In combination with blanket and pillows will be enough comfortable to don't want to get up. Also, you are free to choose all the little decorations. You can combine the colors depending on the seasonal flowers that you have in this little garden and its change is easier than reupholster the furniture.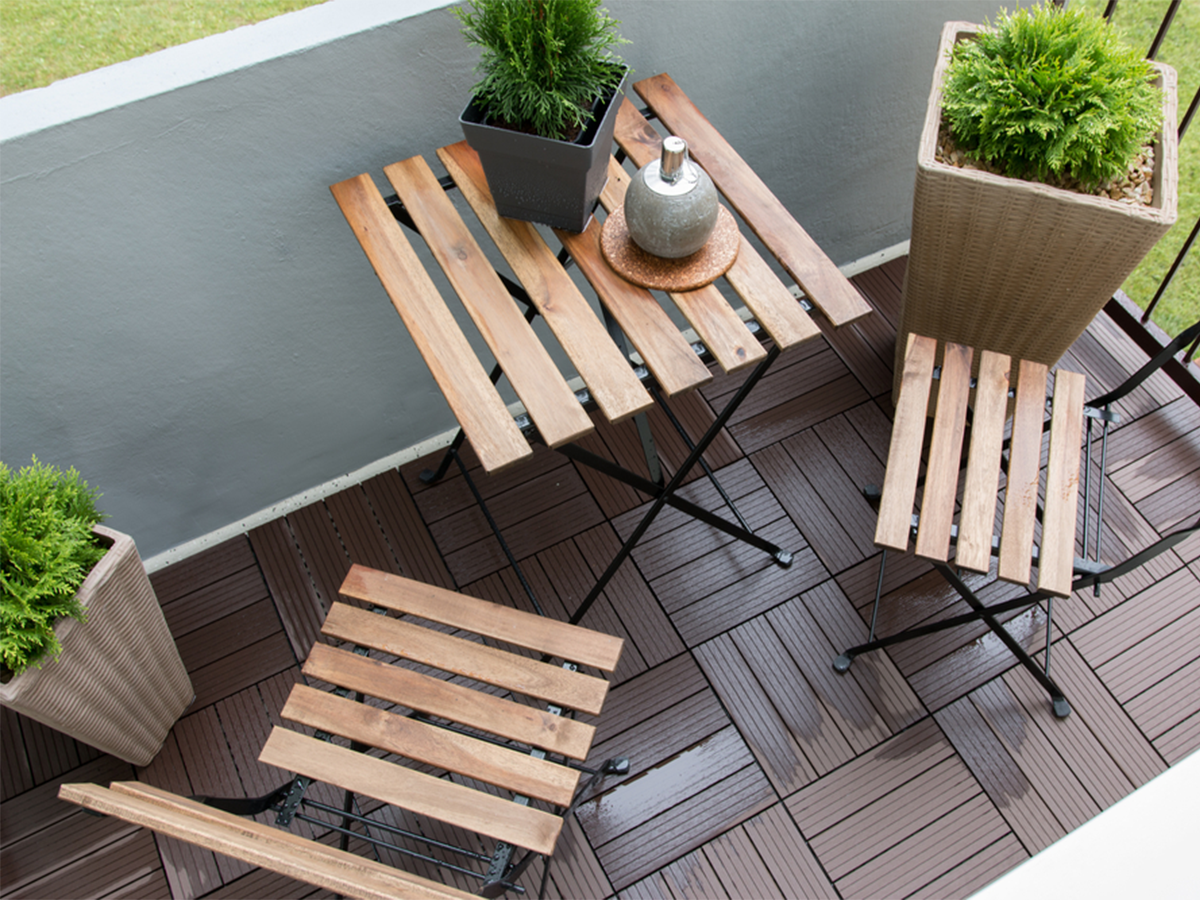 3.      Plant
Some prefer bright flowers such as pelargonium, others - easy-to-grow succulents, and others who are not only satisfied with the beauty of the flowers but also look for function - plant spices. No matter what are your wishes, first you need to take into consideration the conditions- sun, exposure, draughts.
Unless you have an extremely spacious terrace, we advise you to avoid putting plant pots on the floor. Give that space for the furniture and give to yourself enough free space for moving. Instead of the ground, you can put the flowers on a decorative stand in one of the corners in your city garden or in hanging flower pots on the railing.
If you like the rustic design and you are ready to recycle you can put wooden pallets on the walls and put in pots from recycled cans or jars. Spread your imagination!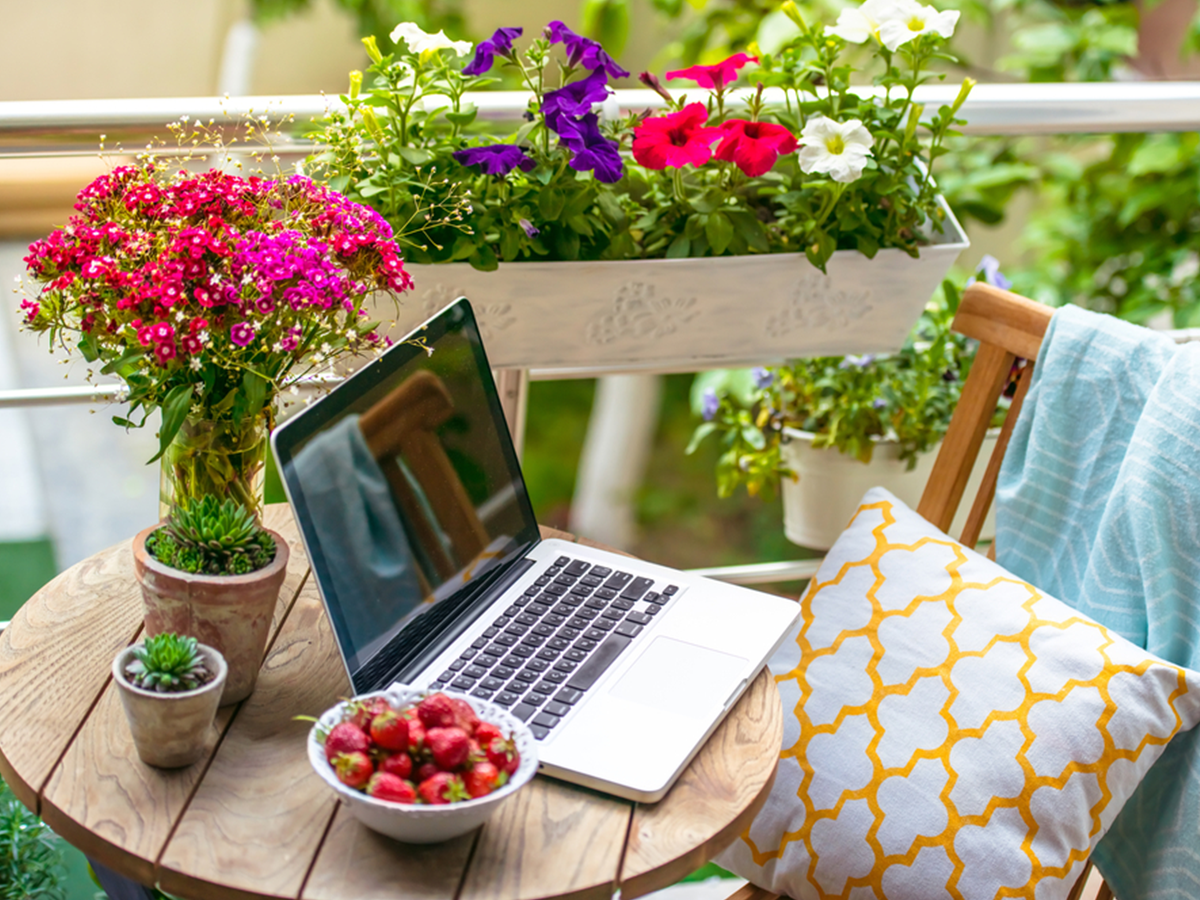 4.      Sunlight
Natural light is the easiest way to create an atmosphere that you can manipulate. If you want more festively spirit, you can hang up a string of bulbs. And for this, you don't need electricity, because the market is full of different solar lamps and it is not only impressive but also is a cheap and ecological decision for the terrace.
You can make the atmosphere even more romantic if you add warm flames of candles.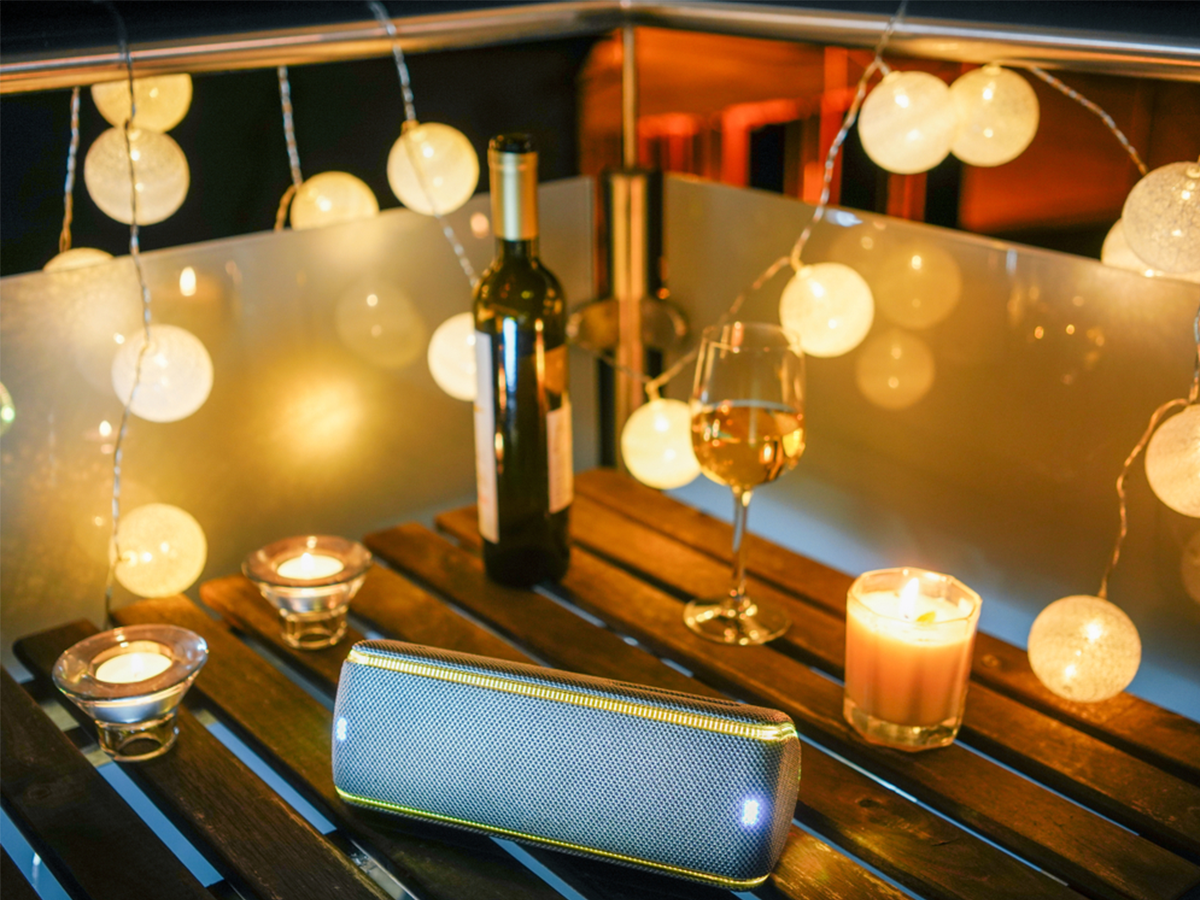 5.      Warmth
Summer is now over, but that doesn't mean we can no longer enjoy the warm moments on the terrace. Gas stoves don't take up much space but are indispensable for every cool autumn evening. At first, home is a matter of feeling and then it's about the property. Invite warmth and calmness in your terrace and why not some special guests?