How did it start? I've been painting since I was a kid. In design and architecture, I found a way to meet specific needs.
Is the design something that you learn from books or it is just a sense of aesthetics and style? I think that it is an inner feeling. Education can't learn about this. But that is not enough. You must be ambitious and follow your intuition.
What inspires you?
Nature. You will never find a more perfect design than one that exists in nature.
About Hristo Spasov's work
How you could define your style? I think that in architecture and design the style is not a must. The style is something that comes by itself. For me all the projects are different and the main is innovation- to find out what has not been done for the benefit of the client and why not in society's favor. I always try to see the different part of the things, the new one. Тo shakes up the based idea, so something new can appear.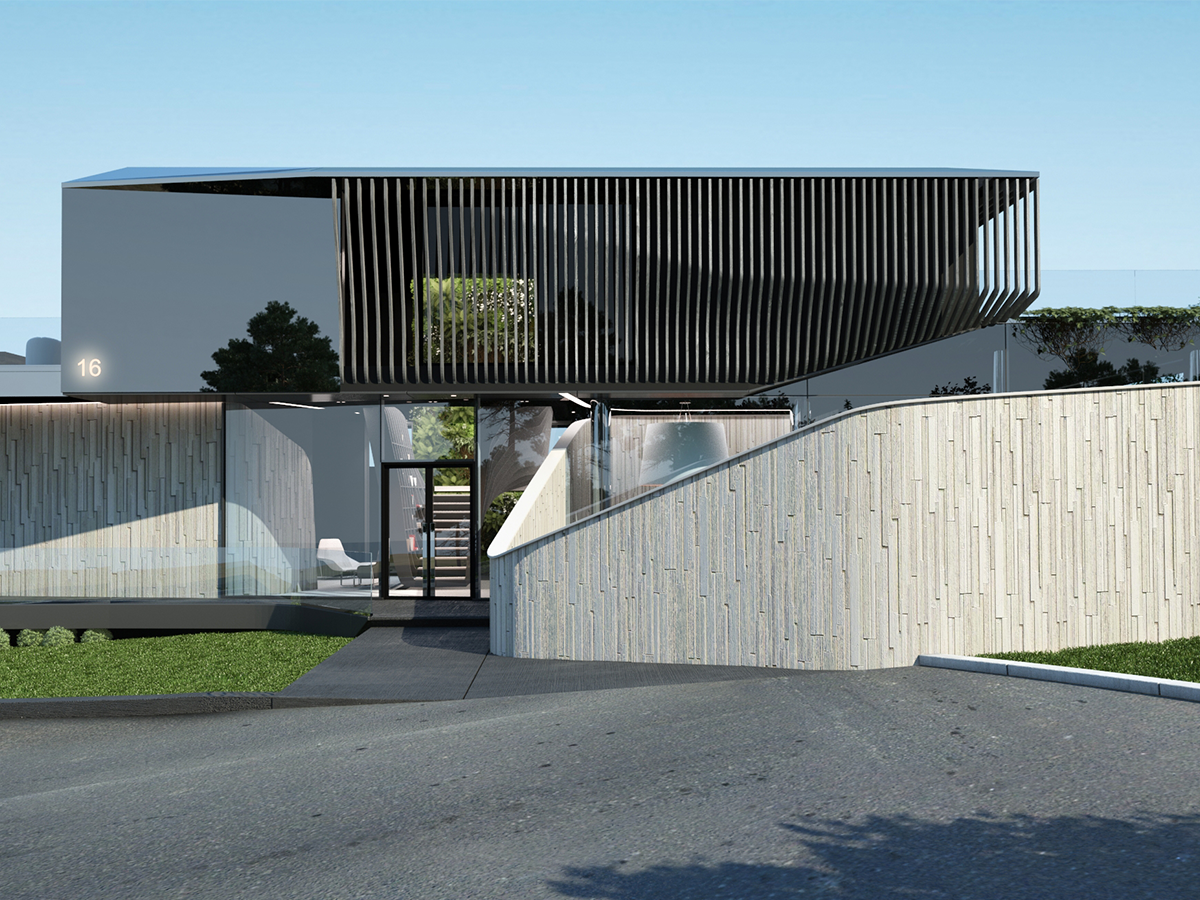 Are you guided by your vision and aesthetic sense or you are guided by the client's wishes? Maybe both, because they become one. Usually, my clients like the way I see things. Most of them understand what I want to achieve and we are going in one direction together. For each project, I try to feel my client's personality, see his world and try not just to come up to his expectations, but also to suggest ideas that exceed them.
Is there some element, material or style that you always put into your work, something that can make us recognize your style? Yes. Nature is what most inspires me and always present in my work. There are no more perfect forms than those created by nature, which is why I use organic forms very often. I think they are closest to the human's sense. There isn't straight lines and angles in nature.
 For example, the house I designed this year in Dragalevtsi is all complete in symbiosis with nature. Most of the walls in the living room are from glass and the border between interior and exterior disappear. The yard is a continuation of the living room and back. It shows a beautiful view of Vitosha Mountain and it is like the mountain come into the room.  The frontage is made by wooden lames with topped lines and it is inspired by the rocks, just like a communication between the house and nature. Many of the inner walls are rounded, approaching as close as possible to the natural movements in human space that always form curves rather than straight lines.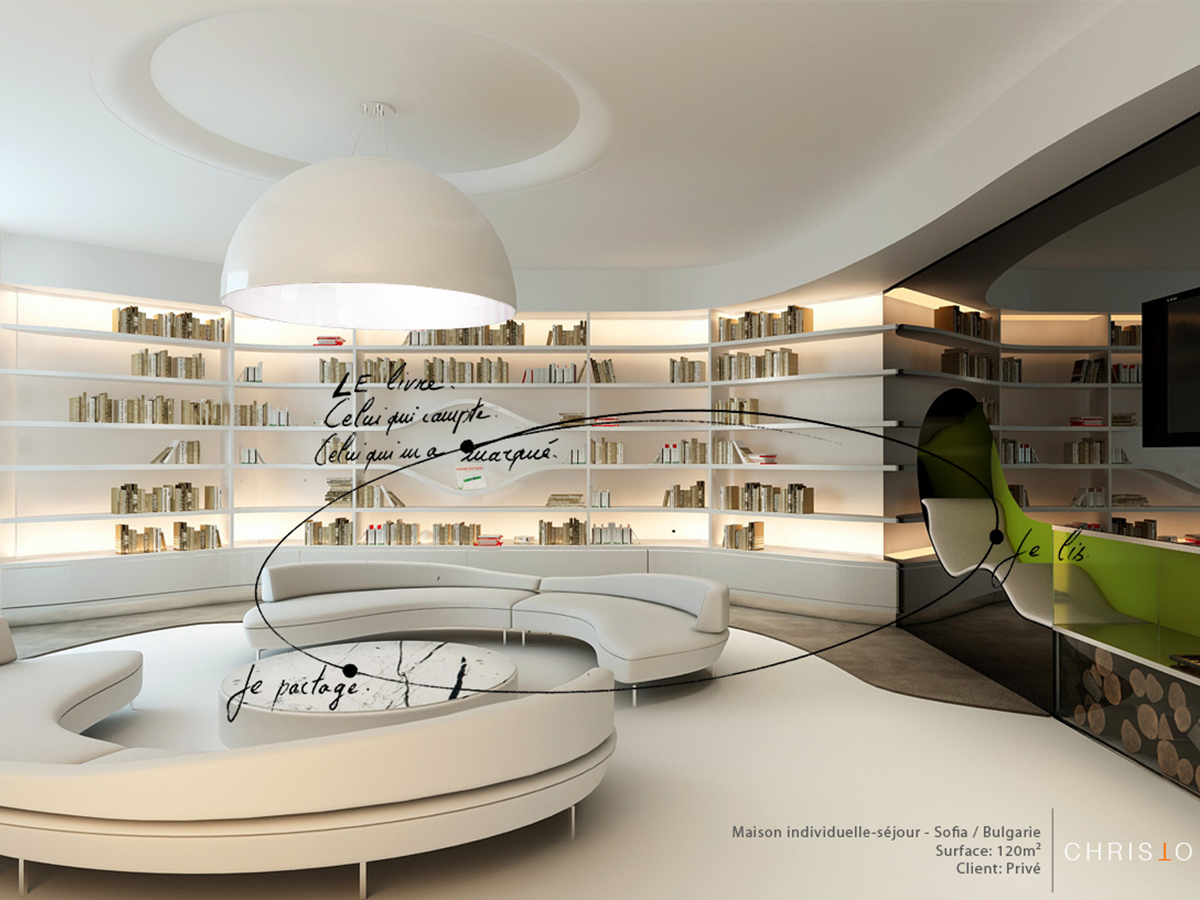 What type of materials do you use? I'm using natural materials because they are durable and I have the ambition to use more and more ecological materials in the future, that will have a minimal negative effect on nature. I believe that we need to go to dematerialization, to think about the favor and not about the physical, the product. For example, 20 years ago the mobile phone was big and heavy. Nowadays it is just one crystal screen and in future, the object will disappear and only it's function will stay. Architecture and design should also evolve in this direction-less matter, more substance, and content.
Are 2019 interior design trends applicable to our everyday life?
It is difficult for me to answer this question because I don't follow trends in general. The best way to not be old fashioned is to never be modern. I believe that is not necessary architects and designers should not be fashion-driven, but be able to anticipate the future needs of society.
Is there any difference in the design of apartments in Paris and Sofia? If so, what kind?
The main difference is the price. The spirit of the people in Sofia and the ones in Paris is different and maybe is unbelievable to you, but I love working in Sofia most. At the other hand, mental work and creativity are appreciated
much more in Paris.
What's the first thing that comes into your mind if we say "design innovative solutions"?I think it's a smartphone, which design is completely connected with its technology. It could be said that there isn't a design. From the other hands, some innovative solutions in the design could exist in a smaller shape.
  For example, when I project a house in Dragalevtsi district this year, I noticed that there is a big problem with the house's numbers. Many of them don't have numbers or aren't clearly visible. And it occurs to me to write down the number of the house high in the frontage, with large letters and LED light, all behind crystal cover. This small detail is a big solution in the supplier's everyday life because he will save time in search of the address. That is what design means to me – to be an advantage for everyone, at first place in client's favor, but also of society too, and in this case, is combined with specific graphic effects on the frontage of the house.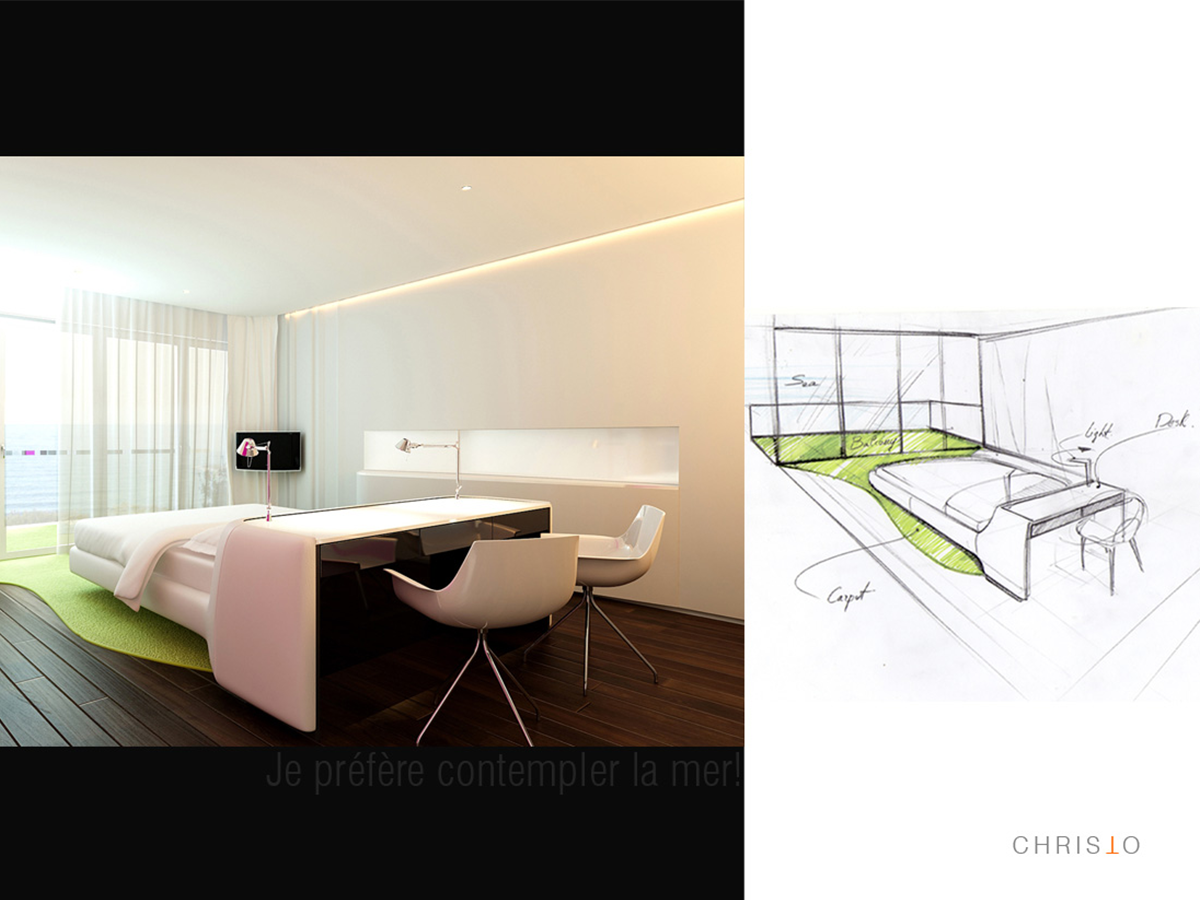 What makes an apartment or house luxurious? For many people luxury mean expensive, actually this is a very relative term. For me is attention to the smallest details. think that luxury comes down to the realization that it fully meets the lifestyle, functional requirements and emotional position of the occupant, it means perfect harmony between the project and the owner's personality.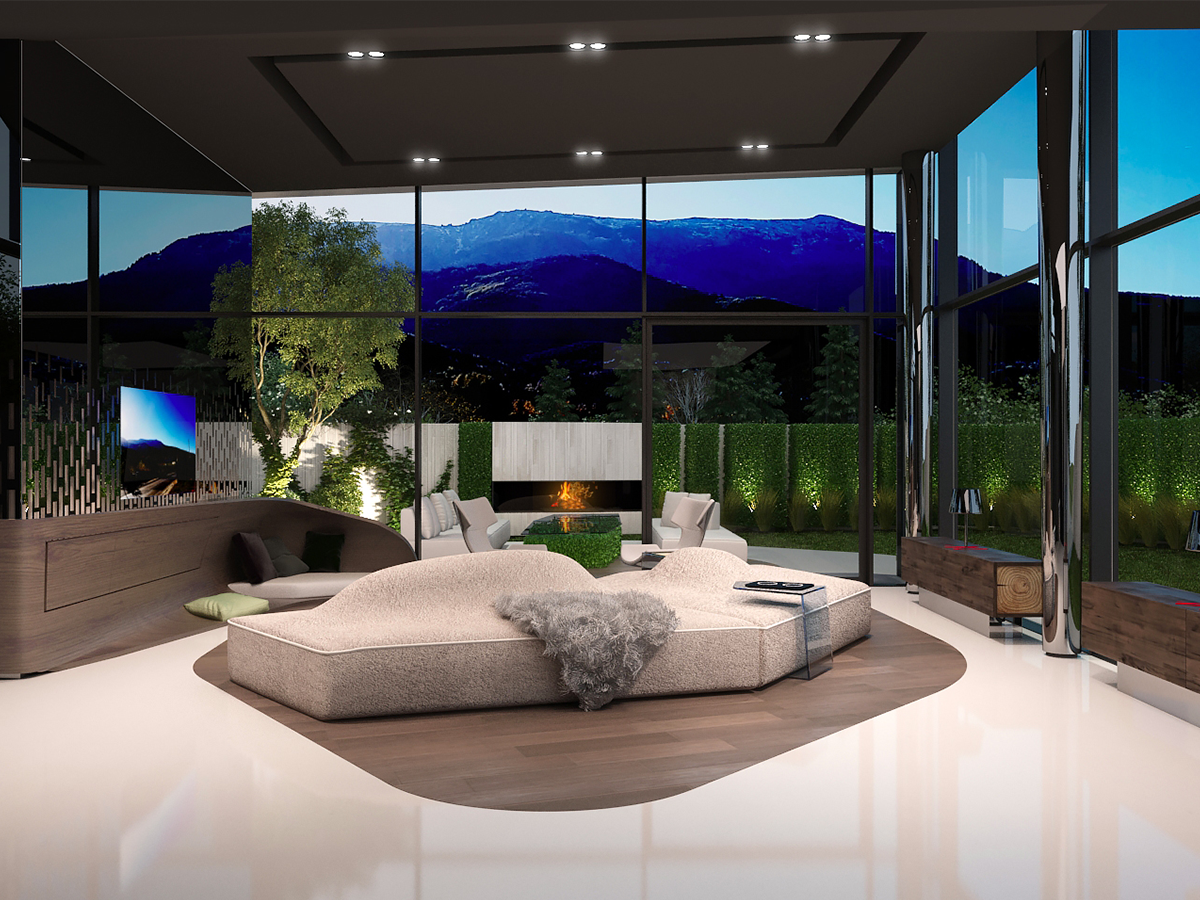 What do you think about the apartments for rent which are one-type furnished? Now Airbnb and Ikea styles are very popular and could be recognized very easy. How we could combine budget decision with something that talks about ourselves and brings more atmosphere than anything else that we see?
This trend fits into worldwide globalization that has developed over decades. Practically, these days the interior design in Bulgaria hasn't any different from the other world's interior style. This leads to a complete loss of identity that we must fight against. We must preserve our spirit, preserve our roots and traditions and be proud of them.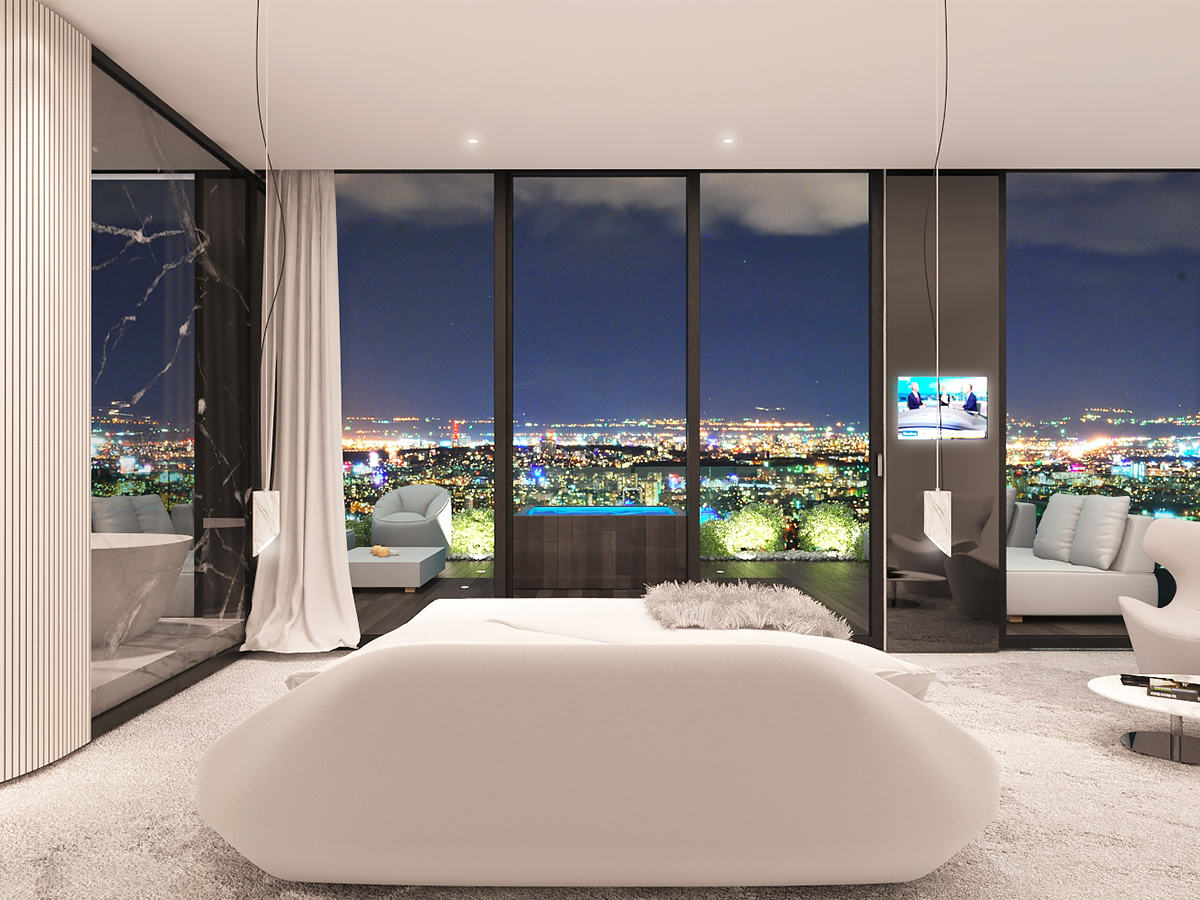 additional questions:
What is the weirdest stuff that you have ever designed? Tell us about your dish dryer project and 1,2l bottle? They are under construction. The dish dryer is patented and will be available soon. The idea for this project born when I read an article about the future global problem- the lack of drinking water, which is not much talked about. I asked myself how I could help with this problem. I started to think about how to reduce the excessive consumption of drinking water and came to the conclusion that the most effective way is to create new habits in users. So the idea of dish dryer was born, it is in every home, independent of social status to its owners and I decided to invent an item that stands proudly in the kitchen as a sculpture in organic lines and different from everything else on the market. Most valuable in it is an engraved inscription at the bottom that says, "Water is precious ". This appeal contains the main purpose of the object, which reminds you to save water by washing dishes. It does not solve the problem, but it is not only symbolic because by reducing millions of households worldwide, but it would also save millions of cubes of water a year. I think that the solution to the ecological problems mostly depends on individual awareness and individual initiative. Small individual global initiatives are stronger than major political decisions.