Posted on: 06/28/2019
I sell an apartment in Sofia – Оne personal story
Have you ever notice that the more personal a story is related, the easier we are able to go into it, to be in the shoes of the participants and to feel the same think like them? Even the real estate business is different from our everyday joys and concerns the narrative story is maybe one of the things that unite them and at some part close them together. Just for that, we ask for your permission to tell you one personal story that we believe will be useful to you and will help you to see the things from different side about sales of apartments in Sofia.
I sell an apartment in Sofia – But where?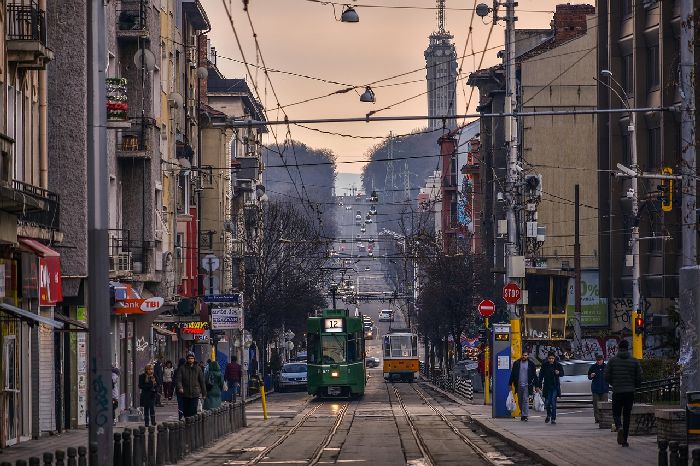 If I tell you that I sell an apartment in Sofia, who do you think is the first question you would like to ask? I will hurry up to tell you my hypothesis that, probably, it will be related to the location of the apartment. In our fast going everyday life wе constantly take new engagements, over and over, that overfill our schedule and reduce our free time. And for these reasons, we more appreciate the closing of the distance between the locations that we have to visit. What more we could ask for our home to be conveniently located? If I sell an apartment in Sofia, next to your working place, to your friend's apartment, to the supermarket or your favorite store that you visit every day, we are sure that this will bring more positives and will make that to choose it amongst the many remaining offers on the property market.
When I sell an apartment in Sofia and rely on a good broker who I trust, for sure I will try to show you not only the disposition оf the rooms but also all these conveniences that are nearby and will be useful somehow to you. I share this because of I also appreciate the time I have, and it is even better when someone else also shows that he is concerned about my comfort!
The capital provides many possible neighborhoods in which a property could be located- not just the existing ones but also all the new residential complexes that are rapidly filled with life and noise. Convenience and comfort are becoming more and more important. So, If I sell an apartment near the main boulevards, metro stations or bus stops with many possible means of transport, certainly the demand will be increased significantly.
I sell an apartment in Sofia – To who?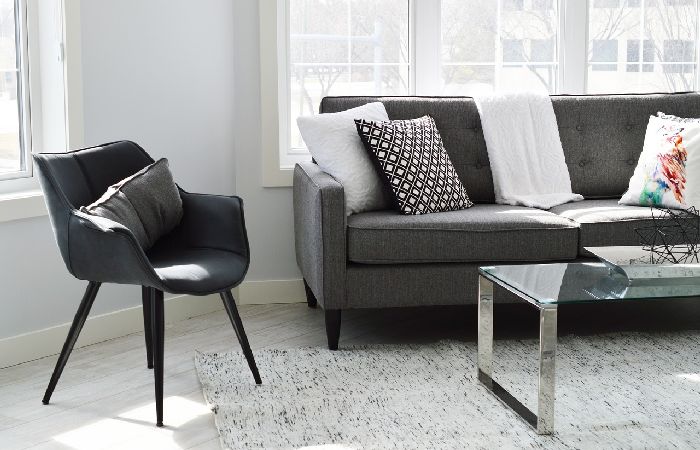 If I sell an apartment in Sofia to young people, accustomed to the noise and like to be around many people, probably the central regions and Student's city, which never sleeps, will be more attractive for them.  If I sell an apartment in Sofia and the buyers are a young couple looking for both calmness and multiform life, the neighborhoods in the peripheral of the center and even the more central ones, but the quiet ones, will be more preferable.  But if I sell an apartment to parents with a young child with who they like to go for a walk in fresh air, maybe the proximity to park, gardens and other green areas will be determinant, and why not an apartment in the foot of Vitosha mountain? Finally, if I sell an apartment to parents with a bigger child or children the priority will be the good location to a school and the way they will go to it every day.
I sell an apartment in Sofia? – At what price?
More and more often the price is the most important indicator for making a purchasing decision. For that is very important to be aware of the prices of the similar properties which are on the property market, to be sure that the price of the one I offer is competitive. If I sell an apartment in Sofia, its price depends on several factors which are of almost equal importance, and in some cases, the most important one maybe is one of them.  

When selling an apartment in Sofia, as I already sad, the location is one of the first important things. If the property is located in the well-developed region with public transport, especially near metro stations, the price is rising.  And the more central is the area where I sell an apartment in Sofia, the higher the value you have to pay.  It's really logical, especially in the cases when the location shortens the distances you need to go every day. In addition to the location, when selling an apartment in Sofia, very important are also the size of the property, the type of construction, if the property needs some type of repair before move in, the furnishing or the lack of it.

I sell an apartment in Sofia. – What is it size?
Depending on the number of rooms available for the apartment, we could determine it as a studio, one-bedroom, two-bedroom, three-bedroom or maisonette.
If I sell an apartment in Sofia that has an area between 35-45 sq.m. and has a corridor, one room, small kitchen, terrace and bathroom with a toilet, this is a one-room flat. This flat is suitable for a small number of people, otherwise, it will be too confined. If the property has an area between 40 and 90 sq. m.  and there is a common room that combines a kitchenette and a living room, a bathroom with a toilet and a terrace, this is a studio. It often runs over to partition the room to separate a bedroom and a small living room with a kitchen - especially if the area is bigger. When I sell an apartment in Sofia with almost the same size - not less than 45 sq. m. and not more than 90 sq. m. but with separated living room, kitchen and bedroom, and in addition the apartment has a corridor, a bathroom with a toilet, a terrace and sometimes a closet, this is a one-bedroom apartment. It could be used by a family with children.
With the increase of the area, not only the price increase but also the possibilities of the property. When I sell a flat in Sofia between 55sq. m. and 120 sq. m. it's a two-bedroom apartment. In addition to the rooms in the smaller ones, you will find one more separate bedroom and it's possible to have one more terrace, a bathroom and eventually a laundry. If the property's size is between 68 sq. m. and 250 sq. m.  which has an additional separate bedroom compared to the two-bedroom apartment, it is a four-bedroom apartment.  At the best case, if you need more space, more interesting layout of the rooms, more rooms - between 4 and 5 and more than one bathroom and terraces, I recommend that you look for the suitable penthouse for you. When I sell this type of apartment in Sofia, it's size is between 120 sq. m. and 250 sq. m. Usually, the rooms are situated on two or three levels and its possible the sun to peek behind every corner, depending on the exposure of the rooms.

I sell an apartment in Sofia. –What type of construction?
With time progress and construction's technologies, the architectural solutions also change. A few years ago the panel buildings almost completely prevailed, but now more and more new buildings are being built everywhere in the capital. Often the new buildings are shorter than the old ones and the distribution of the rooms is different from the typical ones, that we already described. Considering that there were built sooner, the chance to move in and to be the first person that will live there is bigger than move in an old building. For that, the price of the apartment in a new building is higher than the price of an old one but with the same size.  Of course, you can look at both types and then make your choice. I don't recommend you to be stereotyped and to write off one of them because the really good broker can take you to a more enjoyable place than you actually expected, not just to be surprised but also to find your new home! 
I sell an apartment in Sofia – It's there need of repair?
In the most general case, when I sell an apartment in Sofia, the buyer wants to move in as soon as possible. This is especially necessary in cases where it is pressed by some or other circumstances. And for that, it is easier when it is not necessary to carry out repairs immediately before accommodation. For sure, if in the apartment lived another person, even if the apartment is in good condition, it would probably need some small corrections. It is quite different if I sell an apartment in Sofia in need of total repair, this will increase the time needed for the improvement of its condition, but also in some cases will decrease the price of the apartment.  Keep in mind that even the amount you have to spend on the dwelling is less, you should also provide money for the necessary repairs.

I sell an apartment in Sofia- What about the furnishing?
When I sell an apartment in Sofia, in addition to the furniture and technology, it could be fully furnished or partially furnished or just completely empty. If the property is fully or partially furnished and you like it, what is better? In this way, you save money from furniture and you can move in as soon as possible.  From the other hand, in cases when I sell a fully furnished apartment in Sofia, it would be much easier for you to have an idea about the size of the rooms and to think about your own furniture you could carry in and how to arrange them. The possibilities for creativity and for personal style increases significantly among with the chance to feel most comfortable and to feel like in your home.
It's always easier if someone professional, that works in this field, share his knowledge with you. I sell apartments in Sofia every day and that's why I decided to tell you about all the details, that I consider important.